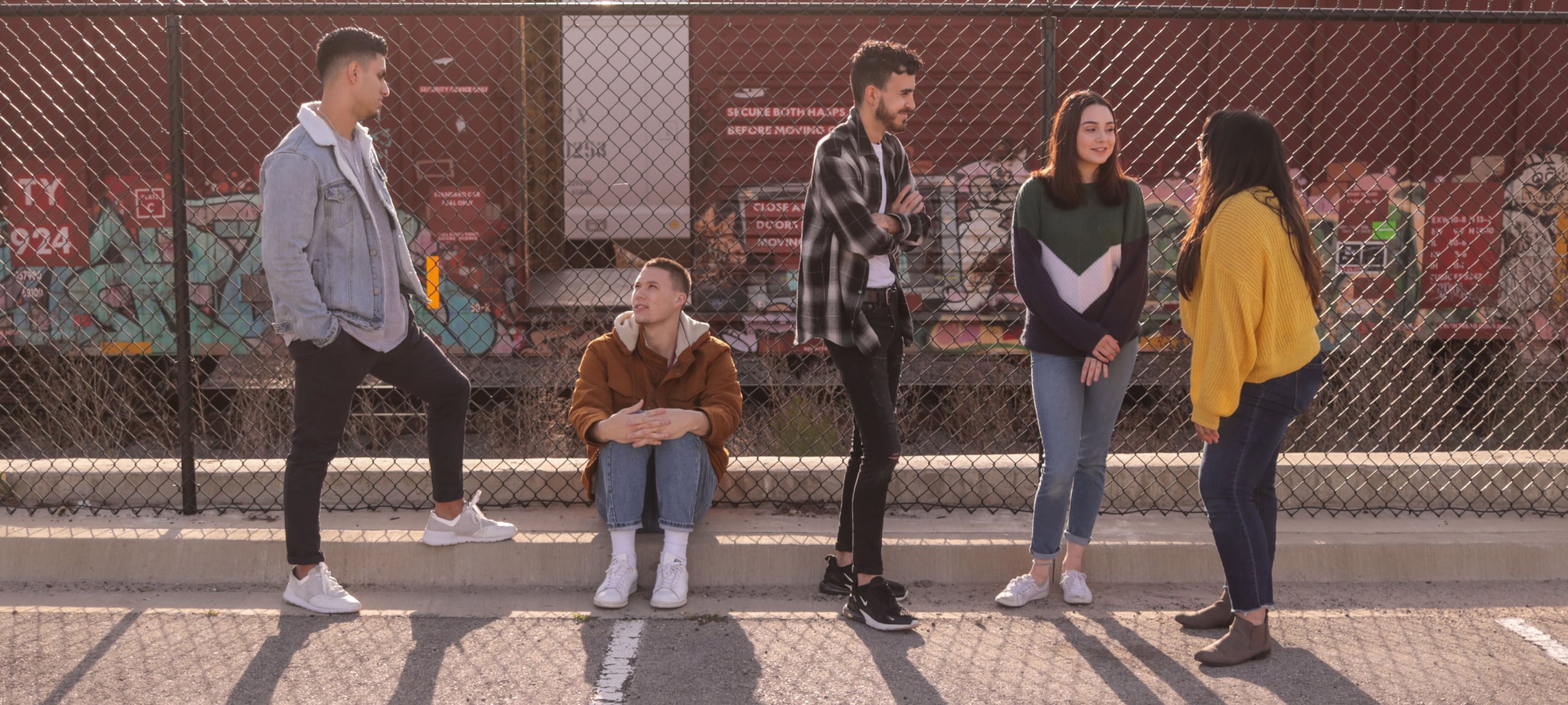 The Youturn Difference
We provide Client Centered, Individualized services
Our programs are community based, flexible and focused on active engagement of youth and families
Our dedicated staff provide a single point of access and a comprehensive range of supports
Service hours are flexible and include 24/7 on-call support.
Our Approach
All of our programs utilize evidence based approaches grounded in best practice. Youturn services are informed by effective clinical models supporting the best possible outcomes for youth with complex needs.
Youth have access to a comprehensive array of services that address their physical, emotional, social and educational needs.
Youth receive individualized services in accordance with the unique needs and potentials of each youth and guided by an individualized service plan.
Service plans are derived from comprehensive assessments of risk, need, responsivity, and strengths which, through research have been linked to success in the community.
The families and surrogate caregivers of youth are full participants in all aspects of the planning and delivery of services.
Youth are provided smooth transitions to the adult service system as they reach maturity
Youth receive services sensitive and responsive to cultural differences and special needs.
Programs and services are continuously evaluated with providers assuring accountability for outcomes.
Strategic Priorities
Youturn's strategic plan will be implemented through three core strategic priorities. Each priority is accompanied by priority goals and expected results:
Transform our delivery of supportive services for youth through collaboration, partnership and increased community awareness of the Youturn brand and impact.
Enhance our clinical capacity to respond to client mental health needs and enhance client experience and outcomes
Increase our organizational capacity and infrastructure to support more youth with complex needs.
Our plan reflects the dynamic needs of the youth and families that we serve, and responds to the disproportionate impact of the pandemic environment on their resilience and wellbeing while leveraging our capacity to engage and support youth with complex, intersectional needs.
If you would like a full copy of the strategic plan, please contact [email protected]